The Monoceros Ring as seen by Pan-STARRS1
Colin T. Slater, Eric F. Bell, Edward F. Schlafly, Eric Morganson, Nicolas F. Martin, Hans-Walter Rix, Jorge Peñarrubia, Edouard J. Bernard, Annette M. N. Ferguson, David Martinez-Delgado, Rosemary F. G. Wyse, William S. Burgett, Kenneth C. Chambers, Peter W. Draper, Klaus W. Hodapp, Nicholas Kaiser, Eugene A. Magnier, Nigel Metcalfe, Paul A. Price, John L. Tonry, Richard J. Wainscoat, Christopher Waters.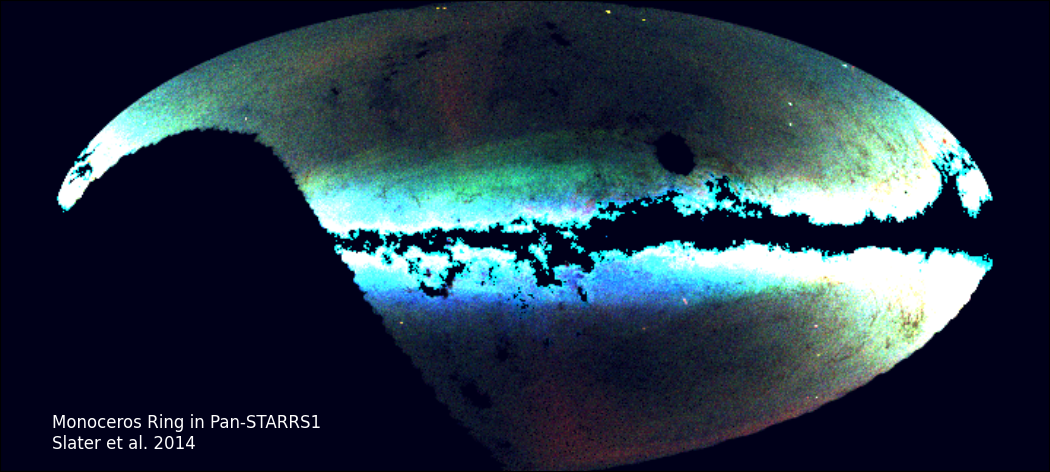 RGB image:
PNG
,
PDF
.
Single color, mid distance slice:
PNG
,
PDF
.
The full paper can be found on arXiv.